Ride Rasmussen Style launched its European operations in January 2016 based in the Arctic Circle Finland. Bret Rasmussen, the founder of Ride Rasmussen Style based in Preston, Idaho in the United States; is a legendary snowmobile racer and innovator was thrilled to start the new era for his beloved riding clinics.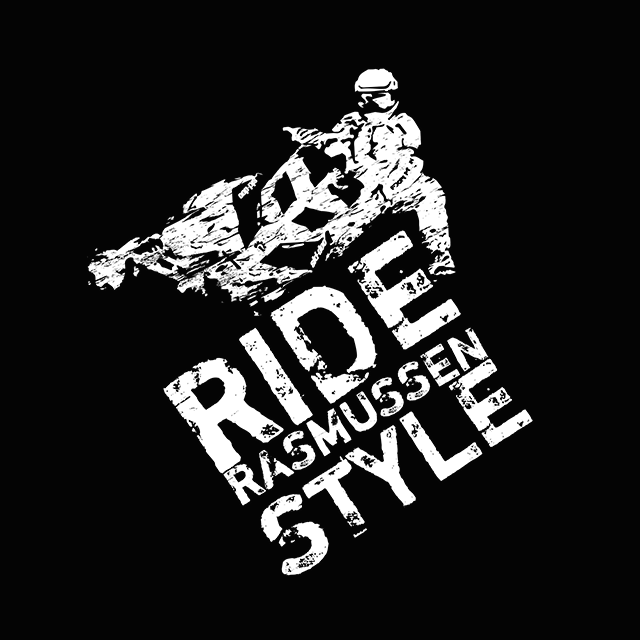 Upcoming Euro Events & Clinics
The legendary mountain rider, Bret "Professor" Rasmussen, from USA arrives in Europe! Are you ready to be schooled for correct riding technique and get information about the snow safety?
News & Press
click the image to read the full article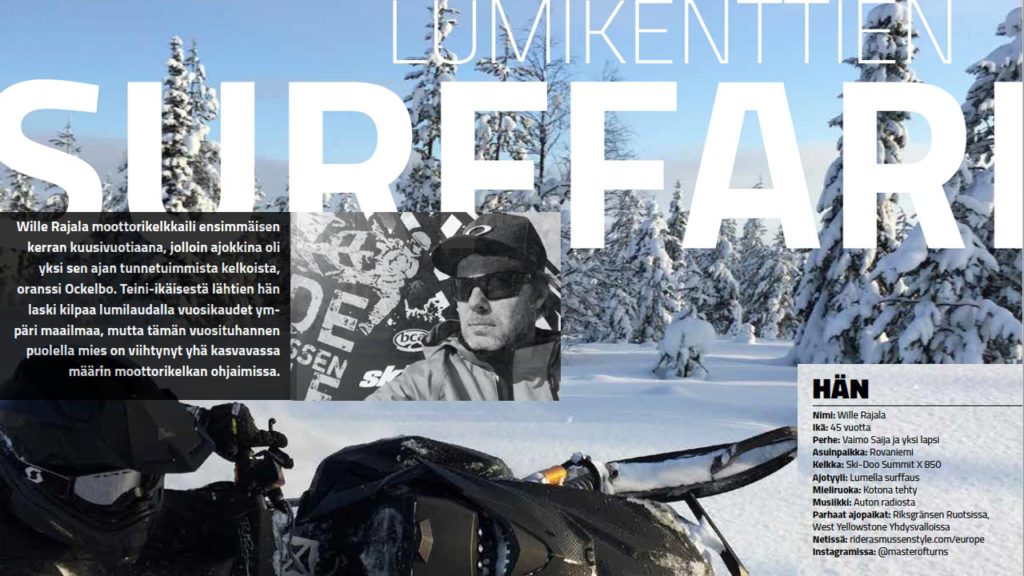 Wille Rajala on uusi tuttavuus MK-lehden avustajakaartissa. Miehen ensimmäinen juttu viime kevään kakkosnumerossa käsitteli Brett Rasmussenia ja edellisessä MKlehdessä oli Rajalan raportti Hay Days –tapahtumasta. Mutta kuka oikein on Wille Rajala? Ensimmäisen lumilautansa 45-vuotias Wille Rajala kertoo rakentaneensa vuonna 1982. – Kun navetan katolta pääsin laskemaan lumen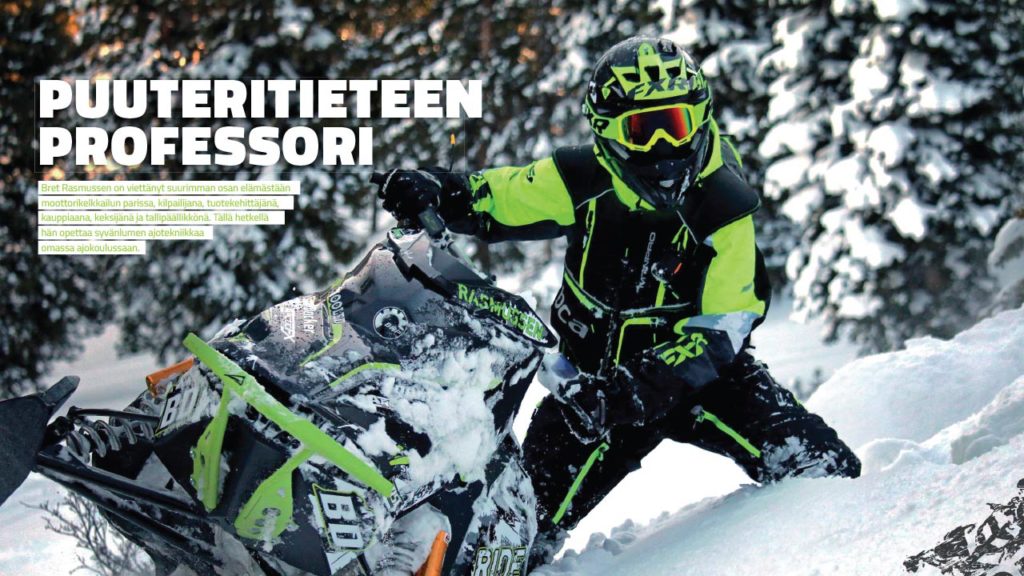 PUUTERITIETEEN PROFESSORI
Bret Rasmussen on vuoristokelkkailun pioneereja, moninkertainen kukkulan kuningas ja elävä legenda. Hänen tyylillään on menty moottorikelkkailun maailmassa jo pidemmän aikaa, vaikkei suuri yleisö ole asiasta välttämättä tiennytkään. Professori, kuten häntä lähipiirissä kutsutaan, on vaikuttanut moottorikelkkailun parissa yli kolme vuosikymmentä sekä kauppiaana, tuotekehityksessä että kilpailijana. Mies on myös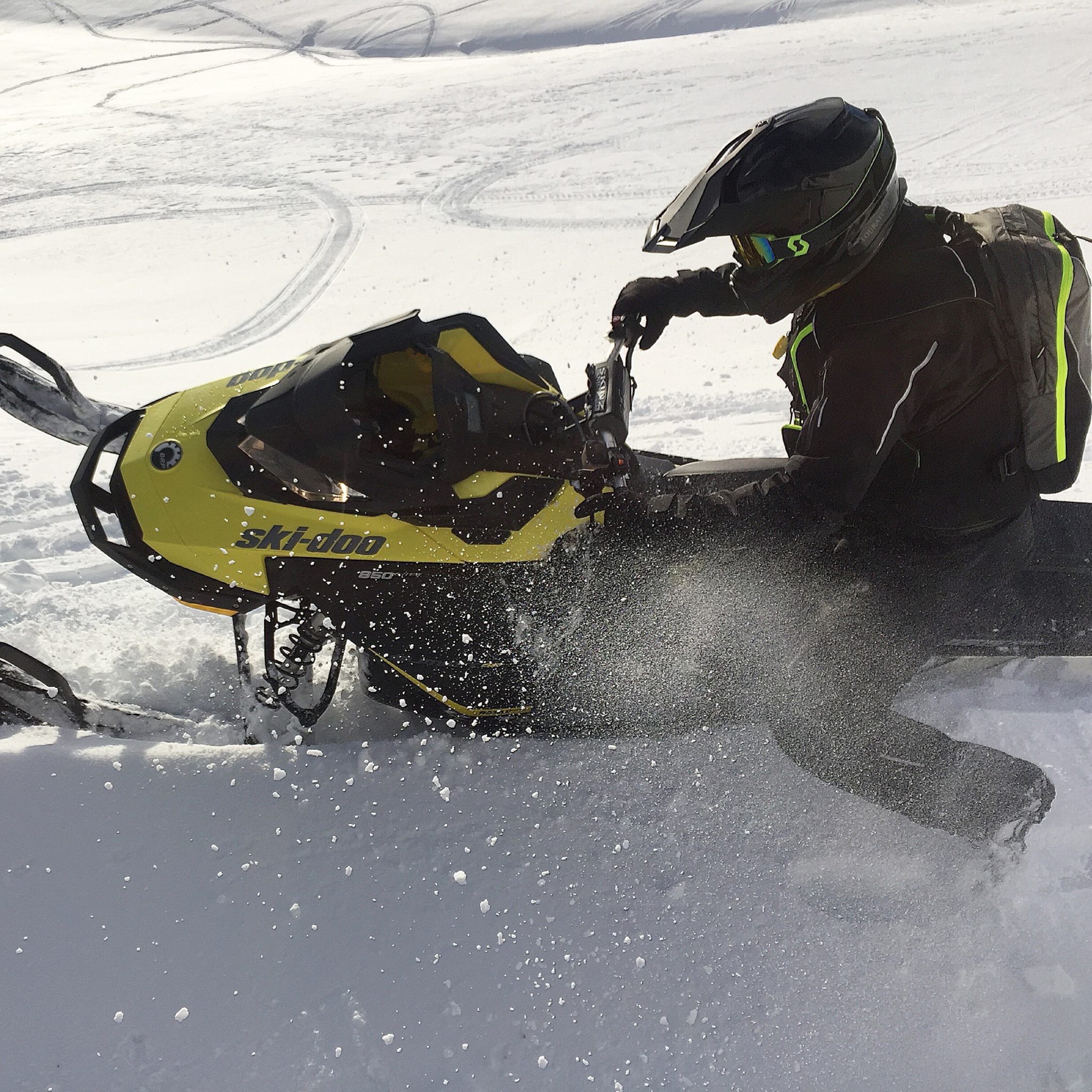 About Us
Bret has been involved in winter motor sport for decades.  Because of the increase in mountain sled sales, there has become a natural demand for educating the existing riders and assisting new comers.  For the past ten years, Ride Rasmussen Style's goal has been to instruct riders on sled setup and riding techniques providing more enjoyment while in the backcountry.  Reaching the company's ten year anniversary meant it was time to expand on that goal.  So naturally Bret wanted to share his knowledge and skills with riders overseas.
The Ride Rasmussen Style Europe representative is Wille Rajala, a former multi time snowboard champion and one of the pioneers in starting the sport in 1984 which was based in Finland. Wille is a Finnish Lapland based entrepreneur and experienced mountain rider from a town called Rovaniemi, which is the home of the only BRP snowmobile plant in Europe.
Wille Rajala has strong background in branding and business development. He is a husband and a father to one teenager son. After leaving the global snowboard circuit to be an entrepreneur, he kept mountain life close to his heart creating a perfect opportunity to get back to nature and snow, the elements he loves most.
The Ride Rasmussen Style European operations kicked off in April of 2016 in the mountains of Swedish Lapland. The first Ride Rasmussen Style Europe Camp was a success and Wille is looking forward to scheduling more for 2017.  Bret is looking forward to the new European division creating new experiences and activities for Ride Rasmussen Style.
Wille is in charge of all European activities and camp inquiries, as well as for official merchandise.
Contact RRSE:
Wille Rajala, founder, CEO
Ride Rasmussen Style Europe
Email