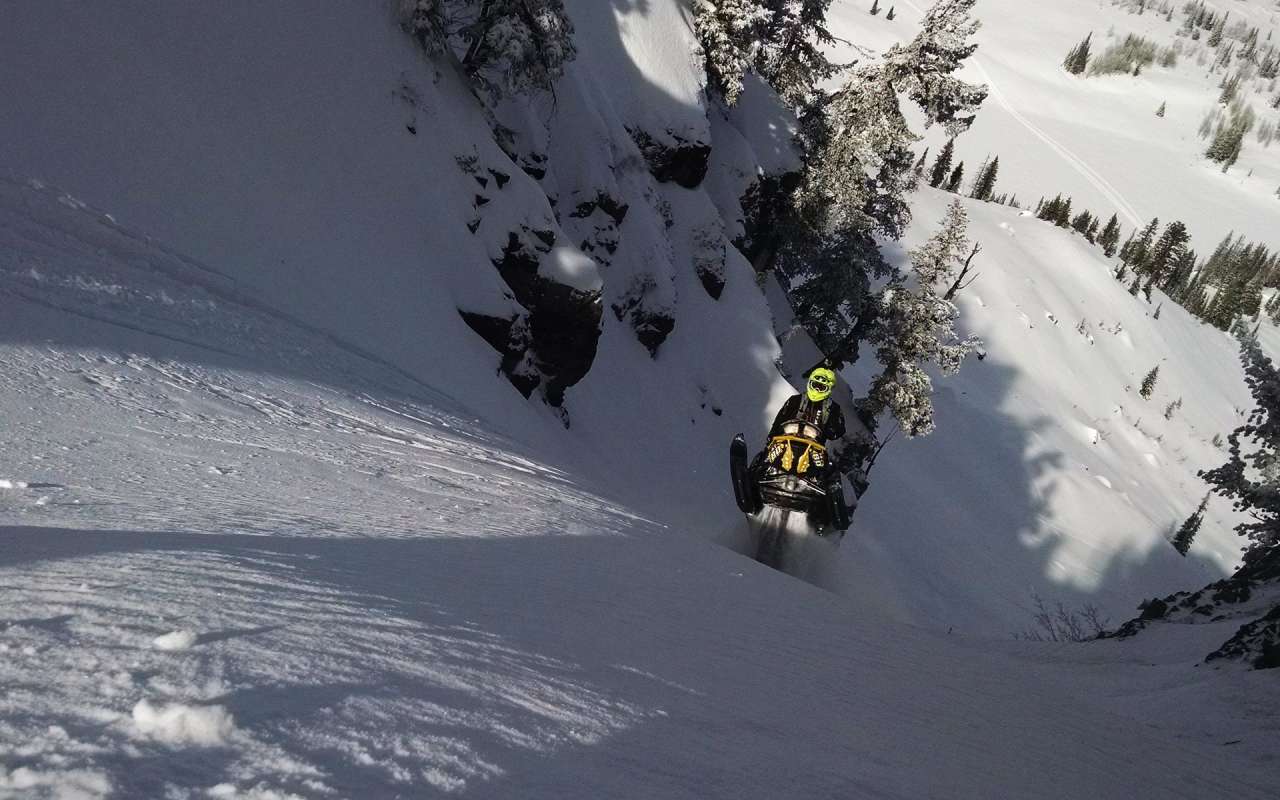 My name is Luke Read. I'm 18 years young and was born and raised in Preston, Idaho. I was neighbors with Bret, so it was inevitable not to get to know him.
Going into my 3rd year of snowmobiling, I am stoked for the season and helping Bret. My first time riding with Bret was on a priest quorum trip for three days. This was also my first time on a sled. Bret spent a lot of time the first day schooling me. By the second day I was helping all the others and trying to explain what I had learned but I wasn't as successful in teaching! After that, I started helping Bret in the shop and riding with him every so often. I just kept helping and now I help him almost every day. I look up to Bret like my father. But it still bugs me and probably always will, that a 57 year old man can ride circles around me all day long and get me stuck over and over. He always rides up next to me, parks, and has that big old smile on his face. My favorite type of riding is boondocking because riding that terrain is challenging. I love to help people become better riders and to get them stuck and unstuck.
My tip to everyone is don't be scared to challenge yourself and get stuck. My favorite quote is, "it's better to keep your mouth shut and let people assume you're an idiot then to open it and remove all doubt!" – author unknown. Ride Smart my friends and see ya out there.
Luke's Photos