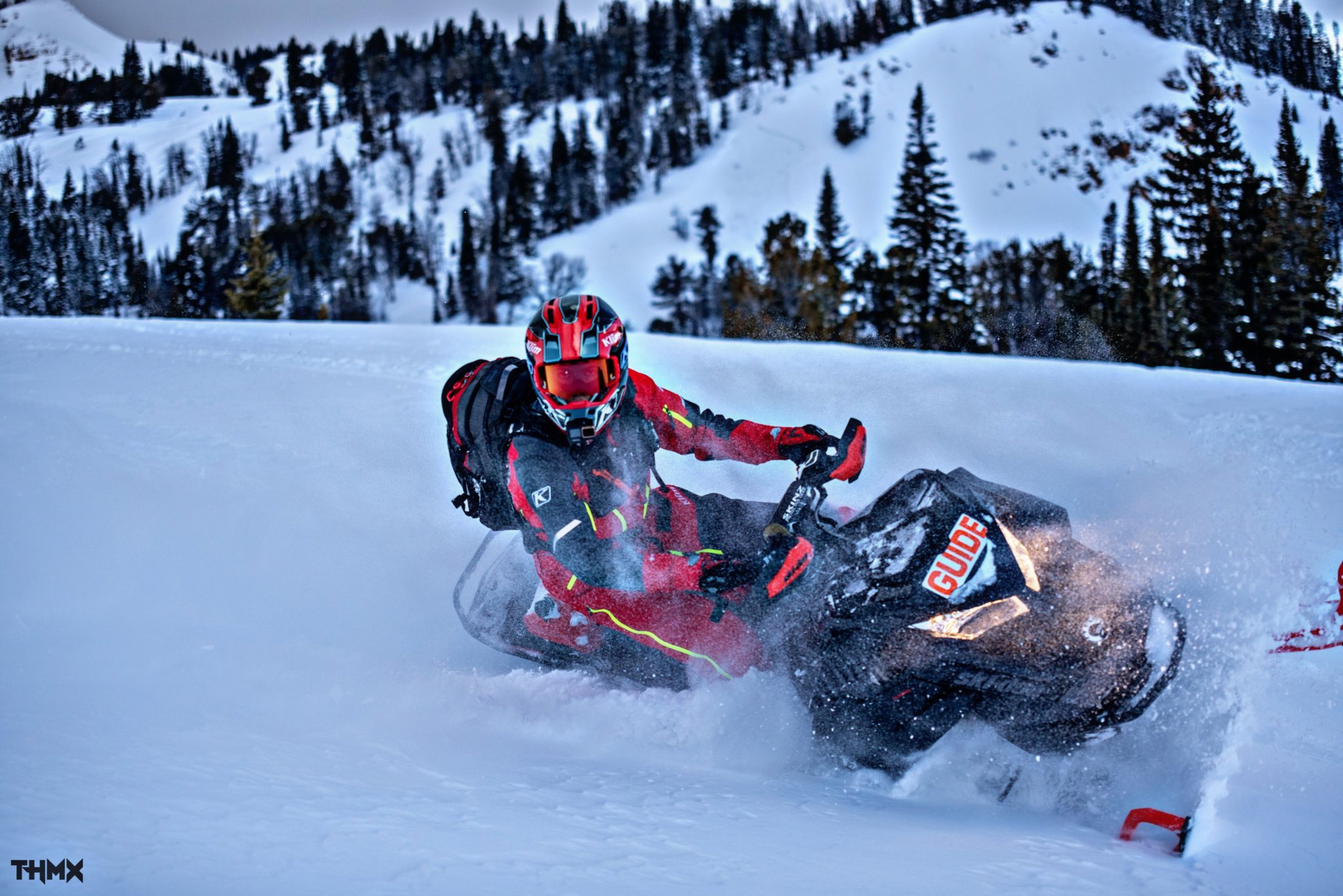 Hi my name is Mason Miller, I am 20 years old born and raised in Red Lodge Mt, I started riding snowmobiles and dirt bikes at the age of 2. Living and breathing high octane motorsports my whole life has motivated me to make it my career.
As a kid my father Jerett Miller would take me riding every weekend whether we were deep in the backcountry on sleds or single track riding on the bikes, it didn't matter we were always riding something. My Dad went above and beyond to make me the rider I am today and that is one of the things I am most thankful for in life.
I started training and riding with Bret Rasmussen in 2018 taking my first guide clinic. Those 4 days made me realize that there is so much more to backcountry riding than just going out with your buddies and tearing it up.
To be a leader in the backcountry you must know how to navigate the terrain under any conditions and have the confidence and skills to do so. Avalanche safety is my main priority. Knowing I can save someone's life makes all the difference to me. I have completed my AIARE 1, AIARE 2 and AIARE rescue Avy courses. I am progressing to my Aiare Pro 1 this winter, I am also CPR, AED, and Wilderness FIrst Aid Certified.
My goals as a professional rider are to teach others around me the proper way to ride and keep the people they ride with safe in the backcountry. I will continue to learn and push my limits on a snowmobile and dirt bike as long as I can. Riding isn't just a hobby for me, it's a career and lifestyle that I will never give up on.
In the off season I run 3 businesses with my Dad. Rocky Mountain Tire, Red Lodge Powersports, and Top of The World Resort. I also compete in 2 Professional dirt bike hill climbing series traveling all over the states. This season I have been top 10 in both series along with winning my first championship.
This winter I will be a lead Instructor for Ride Rasmussen Style and Driven clinics, I hope to see you on the snow ! Come get certified with Miller Time and I promise we will have a stellar time!