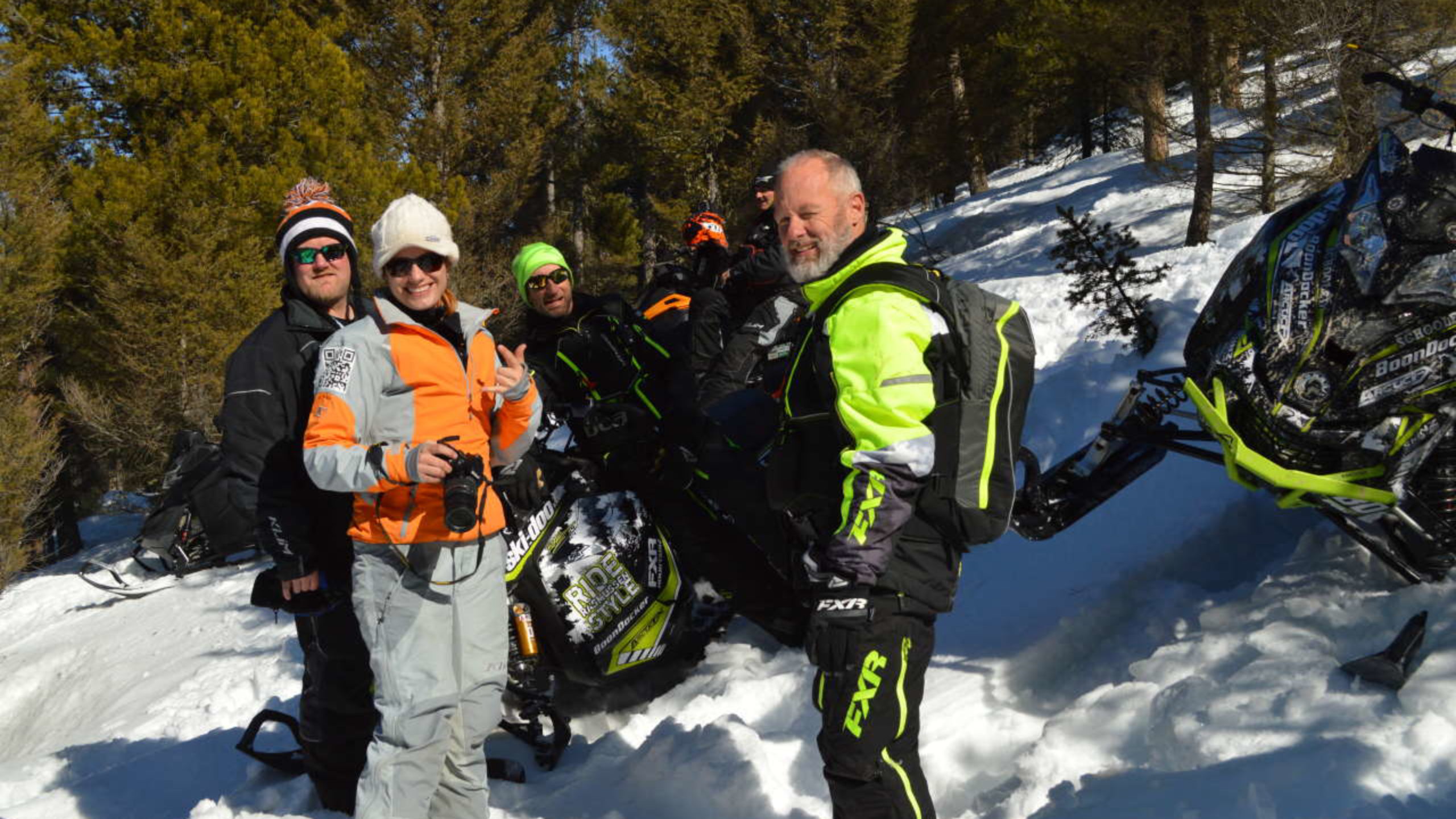 (Preston, ID/Mandan, ND November 24, 2015) Ride Rasmussen Style is pleased to welcome Driven as the company's Operations Manager.  Driven has been an instrumental in helping Ride Rasmussen Style become a leader in technical riding snowmobile clinics.  Applying for permitting, developing and implementing marketing strategies, scheduling events and riding clinics, are just a few of the tasks Driven has contributed towards making Ride Rasmussen Style an exceptional lifestyle brand in the snowmobile industry.  Together Driven and Ride Rasmussen Style, go above and beyond to improve the experiences of our clientele.  The number one goal is to make sure everyone has an outstanding experience, filled with amazing memories to last a lifetime.  Both companies are #driven2pushboundaries and excited for the future. Together they will continue to #NeverStopPushing and help shape the world of backcountry snowmobiling.
About Driven
Driven cares about your business and wants to help companies succeed with them as a team.  Driven focusses on the clients needs and creates customized packages to assist with the following: design and web, social media management, business & non-profit management and freelance writing.  To learn more about these services please visit www.driven2pushboundaries.com or contact info@driven2pushboundaries.com.
Driven in partnership with several businesses created a Driven Team to bring elite backcountry riding schools to snowmobilers.  The schools focus on making snowmobilers better riders in the backountry teaching rider techniques and avalanche awareness.  The Driven Team includes:  Cameron Chimenti with 3C Guiding, Pro Backcountry Freerider Brandon Chimenti, Steven Marlenee with Marlenee Photography, Bret Rasmussen with Ride Rasmussen Style and Tracy Long with Tracy Long Photography.  Together this teams provide an experience on the snow that will never be forgotten.  To learn more about the schools please visit www.sledchatter.com.
About Ride Rasmussen Style
Ride Rasmussen Style was stablished in 2009 to serve the snowmobile community in becoming safer and more responsible in backcountry settings around the world. It's the company's mission to help snowmobile riders achieve the ability and confidence to ride in the back country without taking personal risks that would otherwise be life threatening. Ride Rasmussen Style helps snowmobilers with their skills and techniques to improve their backcountry experience.  The company promotes fun and safety in the great outdoors. Ride Rasmussen Style hosts backcountry riding clinics and seminars on location to snowmobile groups around the country and Canada such as riding groups, dealership promotional groups, corporate retreats and incentives, sheriff's search and rescue groups, military, as well as individuals and many others.  New for 2016, Ride Rasmussen Style will headquarter all operations in West Yellowstone, Montana.  To learn more about Ride Rasmussen Style's operations visit www.riderasmussenstyle.com.
Ride Rasmussen Style in partnership with Yellowstone Arctic Yamaha operates under a special use permit with the U.S.F.S. Gallatin Custer Ranger District.