Kamchatka and Kuril Islands of Russia
  MAY 3 – MAY 12, 2020
Exploring the Kamchatka peninsula and the Kuril Islands of Russia (Onekotan, Atlasova, Parapushir) where no sleds have traveled before. We will be #TheFirst to witness the beauty and magnificence of the volcanic islands by snowmobile.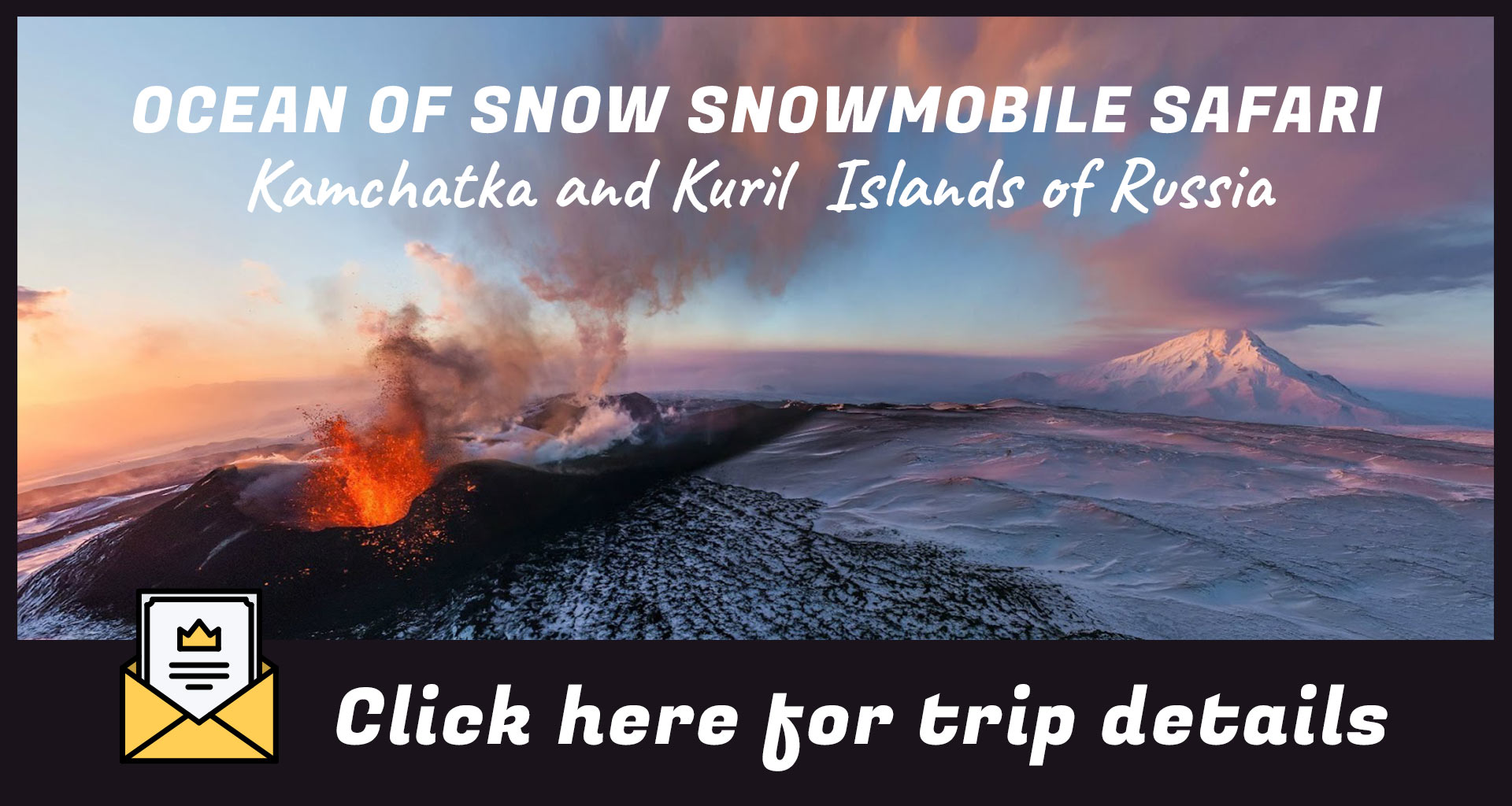 Ready to book? Reserve your spot. (limited availability)
We will contact you to answer questions and/or help you finalize your booking and collect the deposit.