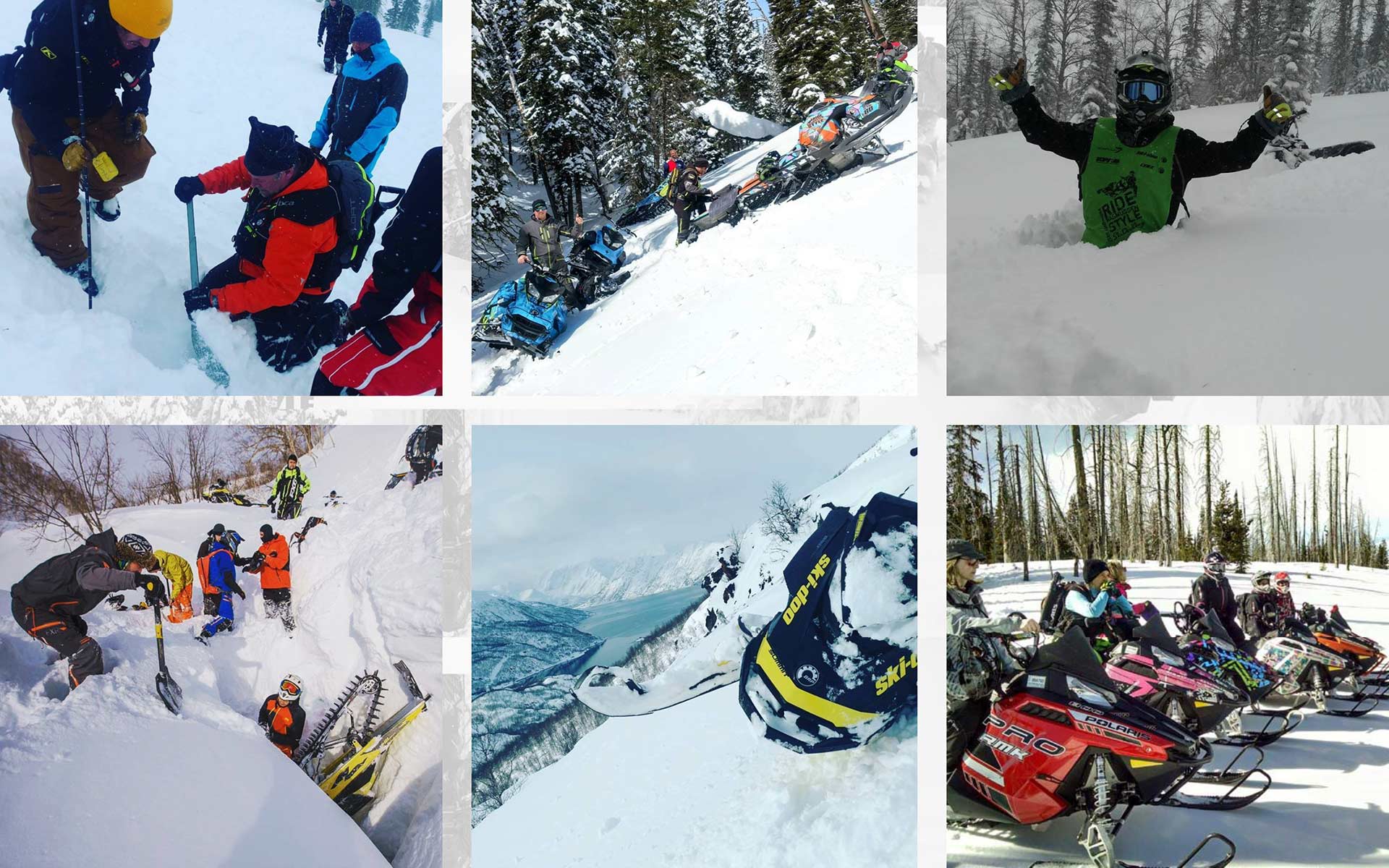 The Ultimate
Backcountry Snowmobile
Adventure!
Ride Rasmussen Style is an experience of a lifetime for those who want to learn and progress in the mountain backcountry! All our guides are professionally-certified instructors, hold AIARE level I and II avalanche safety certifications, and are Wilderness First Responder trained.
Let's Ride!
A driver's meeting will be held prior to departure. All clients are required to carry an avalanche transceiver, shovel and probe. Please notify the instructor if you do not have these.
Questions? Contact Us
Clinic Headquarters
West Yellowstone, MT
General Operations
Keri Wanner, Driven
  701-220-5829
  info@sledchatter.com
Booking Operations
Aaron and Holly Roesler
  406-431-7321
  getinfo@riderasmussenstyle.com
Hours of Operation
  8am-6pm MT
Why Ride Rasmussen Style?
Clinics help you advance your abilities.
Don't feel like you will be holding the group back or waiting for the group. It's our goal not to put on a maximum number of miles each day, but to focus on exercising technique to improve your rider ability.
Everyone will be challenged well beyond their limits and enjoy the adventure to the fullest.
Clients may choose to participate for as many days as they desire. More than one day is encouraged so riders retain the information better for future snowmobile adventures.  Keep in mind, a week of riding is a very demanding task if one is not conditioned properly. Also, please consider the challenge that the high altitude conditions present and plan according. Many of our international groups will take a rest day at mid-week to recuperate.