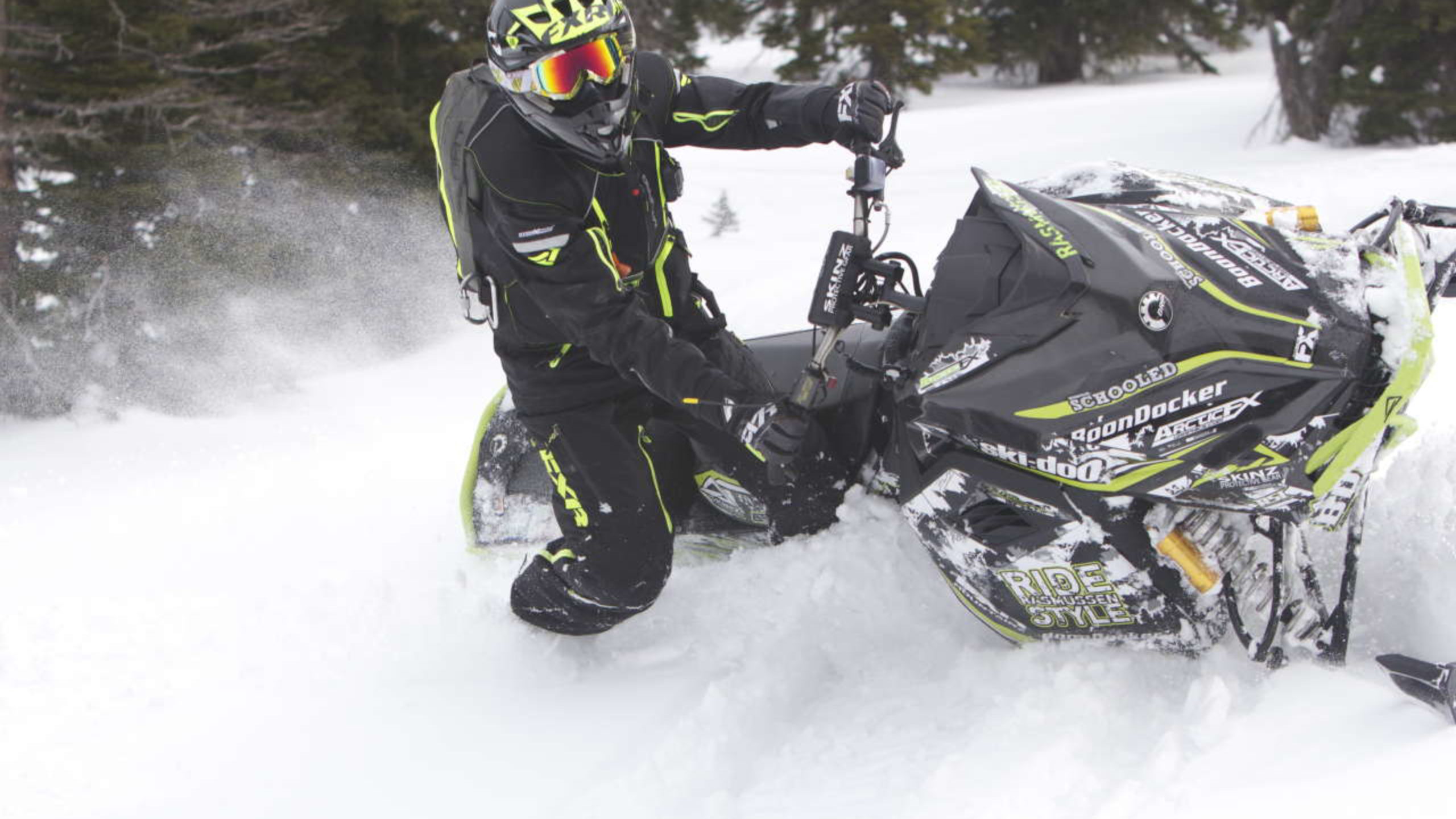 (Preston, ID, November 25, 2015) Ride Rasmussen Style is excited to announce that all operations will be based in West Yellowstone, Montana for the 2016 snowmobile season.  The businesses in West Yellowstone and the West Yellowstone Chamber of Commerce have stepped up and helped Ride Rasmussen Style secure this adventure.  Working with Yellowstone Arctic Yamaha and Yellowstone Adventures, Ride Rasmussen Style will offer clinics to snowmobilers looking to step up their game in the backcountry.
Ride Rasmussen Style has a team of eight certified instructors that have been trained by Bret Rasmussen, "The Professor" himself and hold Wilderness First Responder and Avalanche certifications.  For more information on the instructors please visit www.riderasmussenstyle.com.
The Ride Rasmussen Style clinics will help advance your abilities.  It's the company's goals to help you succeed in the backcountry and push your boundaries to become a more responsive rider.  Please don't feel like you'll hold back the group; the instructors are trained to deal with all levels of ability and will guarantee time with everyone.  The goal is to teach and then practice.  We encourage you to spend a few days on the snow with our team.  This will allow you to learn the new skills the first day and perfect and practice the next.
New for 2016, Ride Rasmussen Style is offering specialized clinics.  These clinics will focus on specifics which will make your trip to the backcountry more successful.  Please join us for a women's clinic, couples clinic or a turbos only clinic.  Each clinic will focus on tips and techniques building your confidence while on the snow.  We are excited to announce Ashley Chaffin will be the celebrity rider featured in the women's clinics.  Turbo riders, you'll be excited to hear Bret Rasmussen and a Boondocker representative will be on the snow during the turbo clinic.  For more information on the events please contact Keri at getinfo@riderasmussenstyle.com or visit the Ride Rasmussen Style Facebook page.  Here is a list of upcoming event dates:
Upcoming Events:
Women's Clinics Featuring Ashley Chaffin
January 15th – 16th, 2016
March 4th – 5th, 2016
Couples Clinics 
January 28th – 30th, 2016
February 18th – 20th, 2016
March 10th – 12th, 2016
Turbo Clinic Featuring Bret Rasmussen & a Boondocker Representative
February 10th – 13th, 2016
About Ride Rasmussen Style
Ride Rasmussen Style was stablished in 2009 to serve the snowmobile community in becoming safer and more responsible in backcountry settings around the world. It's the company's mission to help snowmobile riders achieve the ability and confidence to ride in the back country without taking personal risks that would otherwise be life threatening. Ride Rasmussen Style helps snowmobilers with their skills and techniques to improve their backcountry experience.  The company promotes fun and safety in the great outdoors. Ride Rasmussen Style hosts backcountry riding clinics and seminars on location to snowmobile groups around the country and Canada such as riding groups, dealership promotional groups, corporate retreats and incentives, sheriff's search and rescue groups, military, as well as individuals and many others.  To learn more about Ride Rasmussen Style's operations visit www.riderasmussenstyle.com.
Ride Rasmussen Style in partnership with Yellowstone Arctic Yamaha operates under a special use permit with the U.S.F.S. Gallatin Custer Ranger District.