Description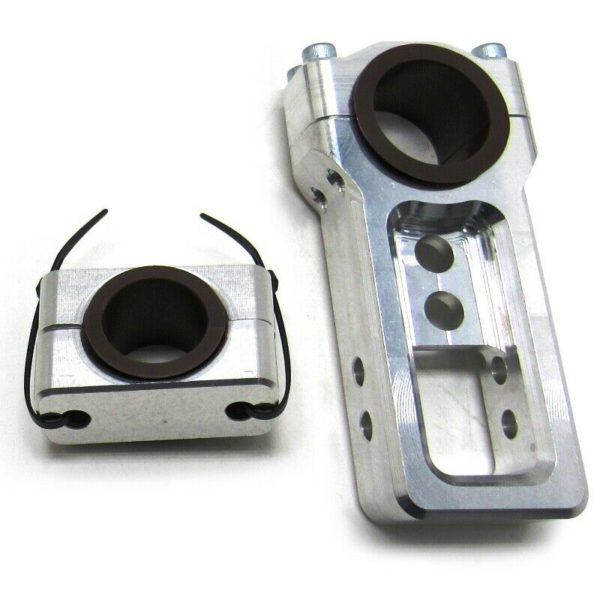 This simple upgrade to your Ski Doo Summit G4 and G5 will make all the difference when riding back country technical terrain. Because it positions the rider forward and closer to the weight mass of the sled, it gives the rider more sled control with less input. Everything becomes easier! The sled will respond quicker to rider input. Suddenly you find yourself riding with more control in real sketchy situations!!
The kit consists of new upper and lower steering post blocks that can be mounted such that the steering post is located forward 2 inches or if you don't want the full forward effect you can choose the 1.75 or 1.50 inch forward position.
Installation requires that the console immediately in front of the steering post be notched to allow clearance for the new position. Also on naturally aspirated sleds the airbox will need to be heated add reformed to provide adequate clearance.
This kit fits all Summits and Freerides from model year 2017 and up. The turbo model requires the addition of a new steering post OEM part # 506153022 and eliminates the need to notch out the airbox.