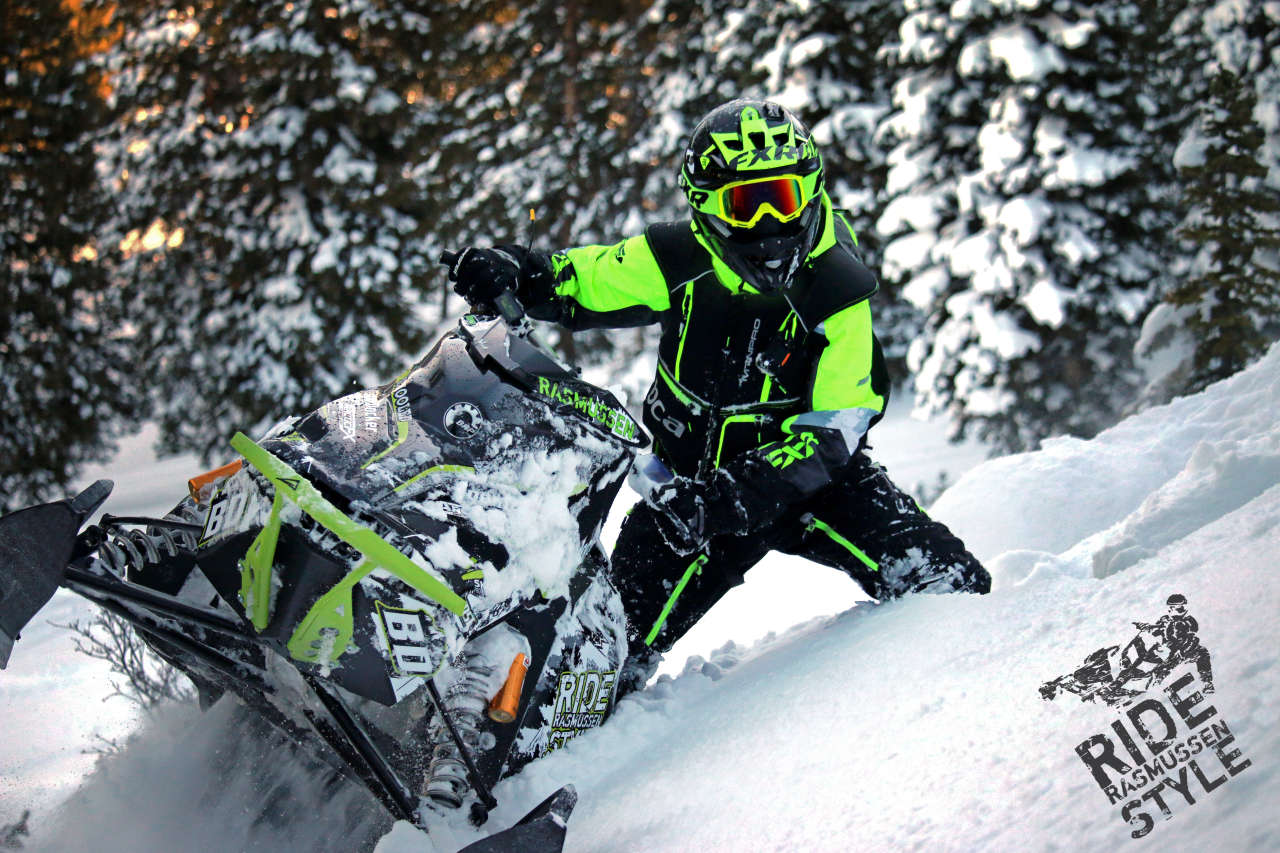 Together with his wife Jody, Bret ran a successful power sports dealer in Preston, ID and for a short time in Logan, UT. He sold the dealerships in 2006 freeing up time to pursue other interests in the snowmobile industry. Bret worked for Arctic Cat developing several key features used currently on many sleds being produced today. Named as inventor on several patents used in the snowmobile industry. Having a very successful racing career, Bret won many championships in competitive hill climb racing. Served as competition hill climb race director for Arctic Cat providing tech support for factory level racers. Considered by many to be the world's foremost authority on backcountry snowmobile ride technique, he currently owns Ride Rasmussen Style a business formed to provide training to snowmobilers around the world; most recently returning from Russia having taught several groups there.
An ambassador for Ski-Doo, specializing in deep snow sleds, the Professor is involved daily in meeting consumers and promoting the products. The Gen4 platform of the Summit is an outstanding back country sled and is a sled designed to respond to the ride technique that the Ride Rasmussen Style team teaches.
Leading the team, the Professor, Bret Rasmussen is engaged in promoting the sport of back country riding. Ride Rasmussen Style certified instructors include Nate Smoot (our Russian ambassador), Kevin Allred (avalanche instructor leading our AIARE program), Clyde Leonard (side job heavy equipment operator), Bryan Bennett (avalanche expert), Mason Miller (the young'n full of energy). These guys have passed stringent back country ride technique certification by non-other than the professor himself. Additionally, they each carry certification in wilderness first aid, avalanche pro 1 and avalanche rescue certification. These requirements put Ride Rasmussen Style over and above any other snowmobile guide operation in Idaho.
Bret's Credentials:
Certified Wilderness First Aid / CPR
Level 1 Avalanche Certified (Completed 24 Hours of Training)
Level 2 Avalanche Certified (Completed 32 Hours of Training)
Pro 1 Avalanche Certified (Completed 40 Hours of Training)
Pro 2 Avalanche Certified (Completed 48 Hours of Training)
AIARE Level 1 Course Leader & Provider (Avalanche Training)
American Avalanche Association Pro Member
Ski-Doo Ambassador
Driven Team Rider and Trainer
Bret's Photos